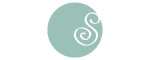 Psychic Attack
Someone somewhere is sending you negative thoughts, that inexplicable headache may mean that you are under a deep seated 'thought attack'.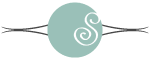 Psychic Attack
Unclear Thought Patterns
A very real threat to us all.
The human mind is very powerful and is never still, whether with conscious and/or subconscious thoughts.
Thoughts can easily become things (self-manifestation), they can send healing around the planet, also be used to harm others, knowingly and unknowingly.
A psychic attack is instantly detrimental to the person who is being targeted.
It means that someone in your life is sending you harmful thoughts and these can lead to vicious headaches, unclear thought patterns, sleepless nights and generally feeling down or unwell. It could be a colleague at work, an ex-girlfriend/boyfriend or wife/husband, an insecure lover or even someone that simply does not like the way you dress or look.
Niggling Health Problems
In most cases it comes from jealousy: a member of staff who perhaps missed out on a promotion at work and you got the job, someone jealous of the house that you live in or the car you drive, your handbag, your new jacket or outfit, perhaps you are going out with their ex-partner and they don't like it. The list is endless.
But the outcome is normally the same – niggling health problems that you can't quiet put your finger on, that slowly get worse until you are stuck down by a bigger problem.
In many cases we can help you identify the person who is sending those bad thoughts or vibrations your way, healing will automatically be sent to them (don't fight fire with fire) and also to you, the affected party.
Much can be done to further protect you from these harmful thoughts, this can be discussed during the healing process.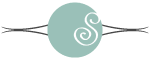 What We Do
Headaches, sleepless nights, unsettled at work?
The symptoms could all be from someone sending you bad or negative thoughts through jealousy, envy, resentment and so on.
Once the person has been identified healing is sent to both parties and then psychic protection is given to the person under attack.
N.B. This should not be looked at as a replacement for, but complementary to, a visit to your GP should you have any health concerns or issues whatsoever.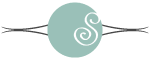 What You Need to do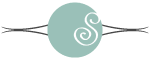 What Our Clients Say
I am so grateful to you, our home feels like its had a cloud of fog lifted from it, in the 7 years we have lived here it's felt quite trapped and for the first time we feel like its home so thank you!
I didn't want to believe in what you do, but now I do. The family are so much more together, the house feels calm and our pets are so much happier and settled. Thank you, Adrian
Thank you so much for all you've done…if there's proof of anything it's having you clear my house and getting a buyer (well two actually) so quickly afterwards! 😊 That really is incredible.
On Friday night we had a lovely nights sleep, as did our young 8 month old son, we have a ll been having a real good nights rest for three nights now, and yes the house feel lighter, and far more peaceful, it really does and thank you for the work that you have done.
I just wanted to let you know that, at this point, I can say that this book has truly changed my life. It has served as an instructional guide for me to tackle all sorts of problems in my life and the lives of my loved ones.
First, love your book and the DVD. They have encouraged me to pursue dowsing to help myself, family and others. Thanks so much.
Just a short thank you for all the amazing work we did with you over the weekend. It was indeed ground breaking to be able to tackle the ancient energies and overthrow the energetic bondage to all that does not serve. We are very lucky to follow your school of teaching, as it is of highest standard. Thank you for all the extra tools which are time saving and empowering and your willingness to share all you can. I have added Dowsing Spirits approach to my professional repertoire for both home healing and energy healing.
Loving it. Your writing style is very direct, personal and open and it feels as though I am listening to you rather than reading which is making is very accessible.
Calm, peaceful and nurturing. The house feels wonderful, thank you for your wonderful healing work Adrian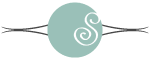 Talk To Us
Does your Home need healing?
You may be affected by Geopathic Stress
So we can discuss your problem and what can be done about it
Find Out More