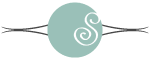 About Dowsing Spirits
He is a former Vice President of The British Society of Dowsers and past Chair of both their Earth Energies and Dowsing for Health Groups. His work with people and their houses throughout the world brings healing and renewed balance to their lives and homes.
Adrian comes from a practical background, having owned a busy estate agency in South West Surrey for over twenty years. It was during this time that he became aware of the 'Divorce House', a property that would repeatedly come back onto the market. A divorcing couple moved out, a happily married couple moved in. This situation would usually repeat itself three years later.
He explored the esoteric world working with healers, palmists and mediums, travelling to India, Nepal and Tibet to further his knowledge. Adrian could then see the correlation of these repeating patterns and believed that he could heal them.
From this he founded Dowsing Spirits.
He has built up over fifteen years of experience working in the healing sector. Having worked on a range of clients including; royal foreign dignitaries to improve their health and lifestyle, actors now being offered leading West End roles, night club owners winning Best Club Award, children sleeping through the night after many years of restlessness and chicken farmers increasing their yield by 200%.
His work on houses have included complex situations.
His strengths as a negotiator, land and energy healer, allow him to deliver a high-quality service to his clients. He provides a detailed report on each of his cases.
Adrian has a successful track record working on new build houses, Estates including the house, stables and outbuildings, family homes and properties to let. He also works as a healer on historic sacred sites.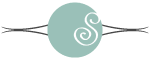 What Our Clients Say
I am so grateful to you, our home feels like its had a cloud of fog lifted from it, in the 7 years we have lived here it's felt quite trapped and for the first time we feel like its home so thank you!
I didn't want to believe in what you do, but now I do. The family are so much more together, the house feels calm and our pets are so much happier and settled. Thank you, Adrian
Thank you so much for all you've done…if there's proof of anything it's having you clear my house and getting a buyer (well two actually) so quickly afterwards! 😊 That really is incredible.
On Friday night we had a lovely nights sleep, as did our young 8 month old son, we have a ll been having a real good nights rest for three nights now, and yes the house feel lighter, and far more peaceful, it really does and thank you for the work that you have done.
I just wanted to let you know that, at this point, I can say that this book has truly changed my life. It has served as an instructional guide for me to tackle all sorts of problems in my life and the lives of my loved ones.
First, love your book and the DVD. They have encouraged me to pursue dowsing to help myself, family and others. Thanks so much.
Just a short thank you for all the amazing work we did with you over the weekend. It was indeed ground breaking to be able to tackle the ancient energies and overthrow the energetic bondage to all that does not serve. We are very lucky to follow your school of teaching, as it is of highest standard. Thank you for all the extra tools which are time saving and empowering and your willingness to share all you can. I have added Dowsing Spirits approach to my professional repertoire for both home healing and energy healing.
Loving it. Your writing style is very direct, personal and open and it feels as though I am listening to you rather than reading which is making is very accessible.
Calm, peaceful and nurturing. The house feels wonderful, thank you for your wonderful healing work Adrian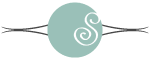 Talk To Us
Does your Home need healing?
You may be affected by Geopathic Stress
So we can discuss your problem and what can be done about it
Find Out More