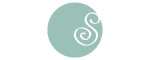 Courses & Talks
These courses offer you the unique opportunities to learn and share in Adrian's extensive knowledge. These take place throughout all regions of England, Scotland, Wales & Guernsey.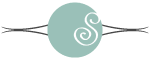 Courses
The Secrets of Healing Your Home I
An extensive and in-depth course exploring how we are all affected by the unseen energies, know as Geopathic Stress, and what we can do about them.
During the two-day course, Adrian will explain what these noxious energies are, where they come from and how they affect us, our homes and pets. Detailed notes are provided.
You will be taught important techniques and different ways to dowse. You will also learn how and why to protect yourself daily.
Working from the floor plan of your property, you will be shown how to ascertain if your property has; inherited detrimental human emotions, energy lines, spirits or ghosts, energy spirals, water veins, energy channels, stress lines, ley lines, power artefacts, attachments and more.
Adrian will also share how to carry out a Soul Rescue and lead a healing session on your home, your family and pets.
Course Dates 2019:
Heal Your Home I – 6th and 7th April
West Tisted Village Hall, nr Alresford, Hampshire, SO24 0HJ
Heal Your Home I – 11th and 12th May
(Venue to be confirmed)
The Secrets of Healing Your Home II
This is the second of two specialised courses enabling you to work on clearing your own home of the effects known collectively as Geopathic Stress. It also includes a unique healing session on Sunday afternoon where Adrian passes on his extensive knowledge and secrets of house and people healing.
There will be a short refresher on the use of L rods, pendulums and other dowsing techniques. The weekend is also about developing your intuition, healing ascertain the day-to-day problems that you face at home, or at work.
There will be a break down on exactly what Geopathic Stress is and how it affects us, then we move on to covering the following subjects: Illness Trigger Points, Psychic Attack, Curses and Spells, ET's, Ghost Lines, Black Magic/Sorcery, Karmic Problems, Toxic Lines and Sink Holes. Fractured or Torn Souls, Technopathic Stress (EMF etc), Elementals, Tree and Animal Spirits, Heavy Metals, Guardians of the site.
Course Dates 2019:
Heal Your Home II – 23rd and 24nd February
Hurst Green, Nr Clitheroe, Lancashire
Heal Your Home II – 8th and 9th June
West Tisted Village Hall, nr Alresford, Hampshire, SO24 0HJ
Heal Your Home II – 6th and 7th July
(Venue to be confirmed)

Spiritual Earth Series of Workshops
Healing with our Ancestors
An exciting weekend workshop close to the spiritual centre of Avebury.
During the two days we will be evoking the spirits of ancestors to help develop and enhance our healing abilities.
We will be looking at the sancity of our own bodies and use sacred symbols to help bring changes into our live: spiritually, physically and mentally.
The weekend will include a number of healing sessions explaining how we can combine the energies of Mother Earth and the Universe to enhance our wellbeing, constructing two sacred spaces (including a stone circle) carrying out several meditations.
We will also be visiting two local sacred sites communing with the Guardian and elemntals.
Avebury I (Spirit & Earth) Healing Weekend – 29th and 30th June
(details to follow)
Working with sacred earth energies
An enlightening two-day workshop designed to help you enjoy a holistic and healthy lifestyle in the 21st century.
A silent walking meditation along Beckhampton Row is one of the highlights of the weekend, entering the stone circle just as our ancestors did, with humility and open hearts.
Topics include: what are earth energies and how can we use them to benefit ourselves and Mother Earth, what makes a site Holy and or Sacred, just how powerful is human intent and how can we use that in our day to day lives, what are the Higher Realms and how do we access them, ancestral pathways and more.
Several other sacred sites will be visited during the weekend.
Avebury II (Spirit & Earth) Healing Weekend – 21st and 22nd September
(details to follow)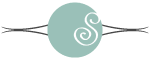 Talks
Talks in 2019
Holy Sites and Sacred Spaces – 8th March
Waverley Dowser, Godalming, Surrey – Click Here more information
Holy Sites and Sacred Spaces – 10th March
Tamar Dowsers, North Hill, nr Launceston, Cornwall – Click Here more information
Elementals my dear Watson – 12th March
Devon Dowsers, Red Lion Hotel, Chulmleigh, Devon – Click Here more information
Spirit and Earth Healing workshop and talk – 23rd and 24th March
Gurnsey Society of Dowsers – Click Here more information
Elementals my dear Watson – 13th April
Slimbridge Dowsing Group, kingshill House, Dursley, Gloucestershire – Click Here more information
Teaching Day near Shaftesbury (details to be confirmed) 27th 28th April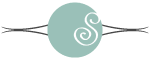 What Our Clients Say
I am so grateful to you, our home feels like its had a cloud of fog lifted from it, in the 7 years we have lived here it's felt quite trapped and for the first time we feel like its home so thank you!
Thank you Adrian for the Heal your Home II course last weekend at Thurston in Suffolk. Once again it was very interesting and informative. I love the way you help every single one of us with our enquiries no matter how simple they sound.

Thanks for sharing all your expertise and giving us such an interesting course
Thank you so much for all you've done…if there's proof of anything it's having you clear my house and getting a buyer (well two actually) so quickly afterwards! 😊 That really is incredible.
On Friday night we had a lovely nights sleep, as did our young 8 month old son, we have a ll been having a real good nights rest for three nights now, and yes the house feel lighter, and far more peaceful, it really does and thank you for the work that you have done.
I just wanted to let you know that, at this point, I can say that this book has truly changed my life. It has served as an instructional guide for me to tackle all sorts of problems in my life and the lives of my loved ones.
First, love your book and the DVD. They have encouraged me to pursue dowsing to help myself, family and others. Thanks so much.
Just a short thank you for all the amazing work we did with you over the weekend. It was indeed ground breaking to be able to tackle the ancient energies and overthrow the energetic bondage to all that does not serve. We are very lucky to follow your school of teaching, as it is of highest standard. Thank you for all the extra tools which are time saving and empowering and your willingness to share all you can. I have added Dowsing Spirits approach to my professional repertoire for both home healing and energy healing.
Loving it. Your writing style is very direct, personal and open and it feels as though I am listening to you rather than reading which is making is very accessible.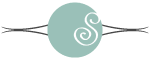 Talk To Us
Does your Home need healing?
You may be affected by Geopathic Stress
So we can discuss your problem and what can be done about it
Find Out More