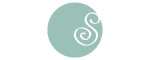 Fractured Soul
A hurtful action from the past, either mental or physical can lead to your soul becoming fractured or torn. Unhappiness, a low self esteem and a general discontent with life may result.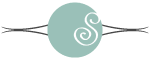 Fractured Soul
Astral Body & Etheric Template
A lot has been written about the soul and where it is located within your body.
We don't, however, feel that it is found inside our body but outside, contained within our aura.
Below is a short excerpt from my book 'Heal Your Home'. In it you will find a chapter explaining, in far greater detail, the intricacies of our auric field and what the various layers mean to us as humans:
Astral body (the fifth layer of our auric field): This connects the physical body to the spiritual aspect of our lives and also to the higher dimensions of our physical, emotional and mental levels. It combines with the…
Etheric template (the sixth layer of our auric field): to form our soul. This to me is our essence; it contains all that we are and all that we will be. Our complete life experiences, character, thoughts, personalities etc. This is what moves from our body on our passing.
Burying the Past
Our auras are not only information fields, they are there to protect us from harmful outside influences including attachments, spirits and psychic attack. Sometimes they can become weak possibly due to ill health and depending on the severity of the trauma they can also fracture, or perhaps tear.
This can occur at any stage of your life.
You may not, in fact, remember anything about the incident, as we are good at burying the past, but it would have enough to tear, or fracture one or more of your auric fields. The symptoms can be many, both mental and physical, from bullying at school, something hurtful said by a parent or sibling, physical or mental abuse during your formative years, the break-up of a relationship, stress from exams, parents divorcing or arguing, adoption and so on. In essence anything caused you a deep hurt during your life.
Once the healing has been carried out it could bring a greater clarity and acceptance into your life.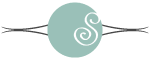 What We Do
As we are emotional beings we can be easily hurt, especially during our formative years, through bullying, hash words from your parents, adoption etc you soul can become damaged or torn.
The good news is that the soul can be repaired. We try to uncover the cause, which in many cases is an insignificant event that has been forgotten.
N.B. This should not be looked at as a replacement for, but complementary to, a visit to your GP should you have any health concerns or issues whatsoever.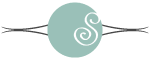 What You Need to do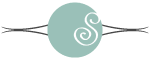 What Our Clients Say
I am so grateful to you, our home feels like its had a cloud of fog lifted from it, in the 7 years we have lived here it's felt quite trapped and for the first time we feel like its home so thank you!
I didn't want to believe in what you do, but now I do. The family are so much more together, the house feels calm and our pets are so much happier and settled. Thank you, Adrian
Thank you so much for all you've done…if there's proof of anything it's having you clear my house and getting a buyer (well two actually) so quickly afterwards! 😊 That really is incredible.
On Friday night we had a lovely nights sleep, as did our young 8 month old son, we have a ll been having a real good nights rest for three nights now, and yes the house feel lighter, and far more peaceful, it really does and thank you for the work that you have done.
I just wanted to let you know that, at this point, I can say that this book has truly changed my life. It has served as an instructional guide for me to tackle all sorts of problems in my life and the lives of my loved ones.
First, love your book and the DVD. They have encouraged me to pursue dowsing to help myself, family and others. Thanks so much.
Just a short thank you for all the amazing work we did with you over the weekend. It was indeed ground breaking to be able to tackle the ancient energies and overthrow the energetic bondage to all that does not serve. We are very lucky to follow your school of teaching, as it is of highest standard. Thank you for all the extra tools which are time saving and empowering and your willingness to share all you can. I have added Dowsing Spirits approach to my professional repertoire for both home healing and energy healing.
Loving it. Your writing style is very direct, personal and open and it feels as though I am listening to you rather than reading which is making is very accessible.
Calm, peaceful and nurturing. The house feels wonderful, thank you for your wonderful healing work Adrian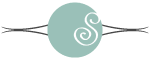 Talk To Us
Does your Home need healing?
You may be affected by Geopathic Stress
So we can discuss your problem and what can be done about it
Find Out More