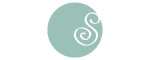 Healing Spirits
Heaven awaits us all, but some souls lose their way and need help to continue their journey. These unwanted house guests are often detrimental to us, our family and pets.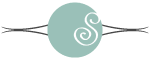 Healing Spirits
Lost Souls
We rarely find a property that does not have an unpaid and unwanted house guest lurking in the shadows; lost souls are everywhere.
Surprisingly they can also be found in brand new homes. They don't need to have lived or died in a property to become a resident.
When we die, our souls should naturally move from the Earth plane into; what is often referred to as the light. You might call it Heaven, Haven or perhaps the Universe, the choice is yours.
The process should happen automatically. However, there are always exceptions to the rules. People's souls or auras can remain here for many different reasons; the main one is probably the grief of surviving family members. The person that has just passed away will be witness to the families outpouring of sorrow, and this sadness can hold the person back from continuing their journey into the light. They naturally want to stay and comfort their relatives. In effect, they miss their turn to go to the light, and are then bound to stay on the Earth plane, until they are discovered and then helped. With a short healing ceremony, they can continue their interrupted journey to a beautiful place.
Vision of Heaven
Now it doesn't matter if this lost soul is your mother, husband, wife or best friend (because they are here unnaturally), they will be detrimental to you, as their energy patterns are not conducive. The lost soul will often need words of encouragement and assistance to move through to the light. This is not an exorcism, it is a healing ceremony.
You do not force them to go, you talk to them and show them a vision of Heaven, and the friends and relatives who are waiting for them to arrive, full of unconditional love and support.
A mother who dies in child birth more than 200 years ago, stays behind to care for her child. Lacking the realisation that their child has grown up and gone to the light. Or it might be a soldier who died instantly and doesn't know that he is dead, a guilty person and doesn't want to be judged, a distraught suicide victim. Occasionally you find a person who had such a wonderful time here, that they don't want to leave the Earth.
It is safe to say, that once these spirits have been moved to the light, the house will feel lighter and brighter for you and the family.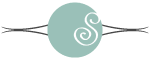 What We Do
This is an invitation to the dead person to move to a better place, the Light.
It is not an exorcism.
No one likes being told what to do, but if you encourage the spirits and show them a vision of beauty and peace where there is no criticism of their past life, they will quickly move to the light.
We then ensure that there is no residue left behind.
N.B. This should not be looked at as a replacement for, but complementary to, a visit to your GP should you have any health concerns or issues whatsoever.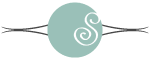 What You Need to do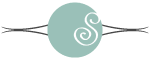 What Our Clients Say
I am so grateful to you, our home feels like its had a cloud of fog lifted from it, in the 7 years we have lived here it's felt quite trapped and for the first time we feel like its home so thank you!
I didn't want to believe in what you do, but now I do. The family are so much more together, the house feels calm and our pets are so much happier and settled. Thank you, Adrian
Thank you so much for all you've done…if there's proof of anything it's having you clear my house and getting a buyer (well two actually) so quickly afterwards! 😊 That really is incredible.
On Friday night we had a lovely nights sleep, as did our young 8 month old son, we have a ll been having a real good nights rest for three nights now, and yes the house feel lighter, and far more peaceful, it really does and thank you for the work that you have done.
I just wanted to let you know that, at this point, I can say that this book has truly changed my life. It has served as an instructional guide for me to tackle all sorts of problems in my life and the lives of my loved ones.
First, love your book and the DVD. They have encouraged me to pursue dowsing to help myself, family and others. Thanks so much.
Just a short thank you for all the amazing work we did with you over the weekend. It was indeed ground breaking to be able to tackle the ancient energies and overthrow the energetic bondage to all that does not serve. We are very lucky to follow your school of teaching, as it is of highest standard. Thank you for all the extra tools which are time saving and empowering and your willingness to share all you can. I have added Dowsing Spirits approach to my professional repertoire for both home healing and energy healing.
Loving it. Your writing style is very direct, personal and open and it feels as though I am listening to you rather than reading which is making is very accessible.
Calm, peaceful and nurturing. The house feels wonderful, thank you for your wonderful healing work Adrian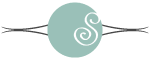 Talk To Us
Does your Home need healing?
You may be affected by Geopathic Stress
So we can discuss your problem and what can be done about it
Find Out More